Matching the design of your garden landscape
Our log stores are shipped with a natural wood finish. For many customers, the copper colour of the Larch used for the Classic stores and the red/pink of the Douglas fir in our Style ranges looks well in their garden settings.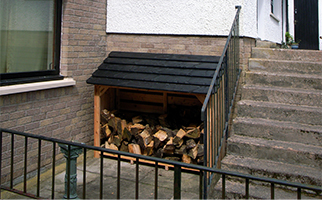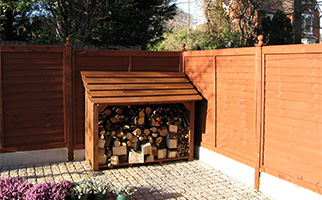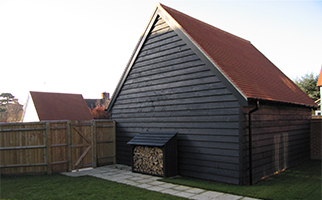 Some customers, however, have colour schemes for their home and garden and wish their log stores and bin stores to match the tint of the house, fencing or other landscape features. So they have been decorating their stores with the colours of their choice.
We encourage such decoration but advise that the colouring material should always be a stain. Stains soak in and give the wood a deep colour without compromising the nature of the timber itself.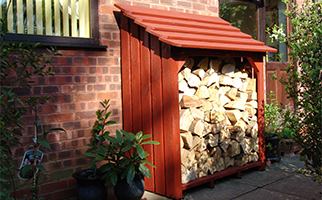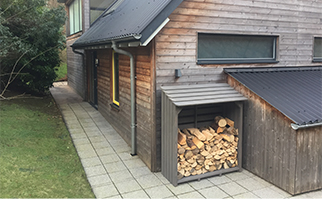 Paint should never be used on our structures. Paints work by created a skin over the surface of the timber. If that skin is not intact, water can get in and be retained; that is how the rotting process starts and the timber will degrade. Our units are made of sawn timber that is not planed. As such, it is almost impossible to paint the wood so it gets that complete coverage. So our advice is never to use paint and always use a good stain.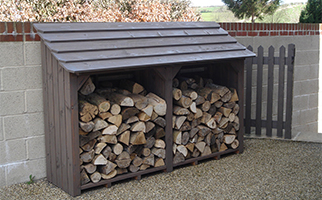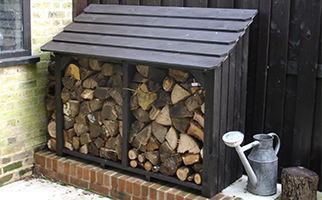 Here you will see pictures kindly donated by our customers showing how their log stores have been integrated into their garden design by the careful use of colour. If you would like to do something similar, please get in touch and we will advise how it is done.