The gift of a Christmas Tree
So what will you be giving for Christmas?
This year, Edistone gave an 8m (25ft) Christmas tree to the town of Llanfyllin for the Square.
The tree was earmarked and halo-pruned a year ago. All the smaller trees and vegetation around it were cleared so that it would grow a clean shape.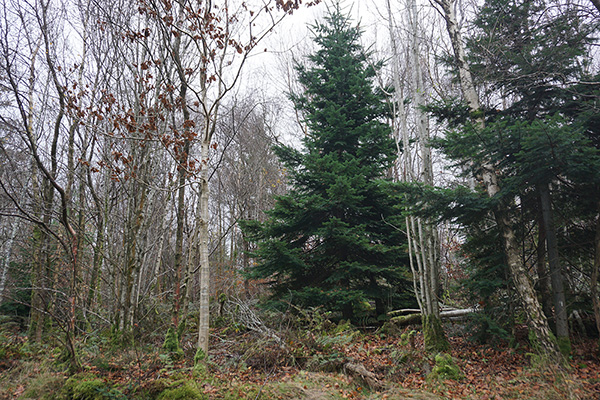 So on Saturday morning a week ago, we felled the tree and winched it to the roadside.  Another forester brought his tractor and timber trailer. The tree was loaded on and carefully transported through the wood and down into the town. By lunchtime, it was already standing proudly in its new home and the decorating started by several young families.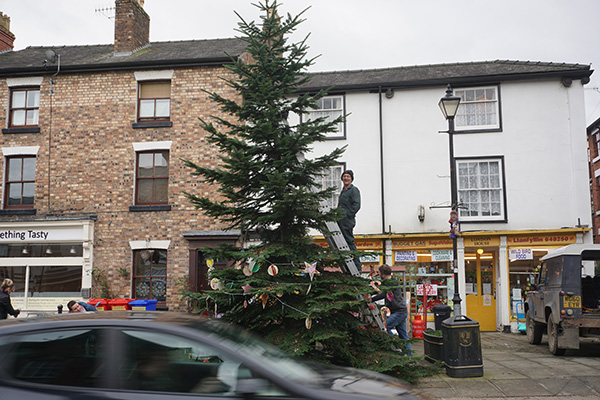 The lights will were fitted last week and finally switched on as the town's Christmas Market began on Friday afternoon.
We have also given a tree to St Myllin's – the local parish Church and another to Llanfyllin Workhouse to help them raise funds at their Christmas Fair next weekend.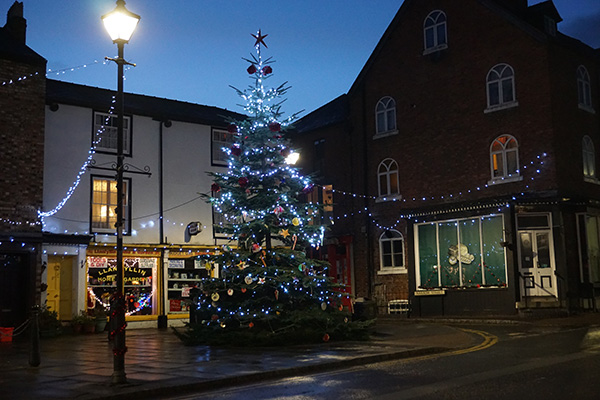 Want to give Dad or Mum a Classic log store for Christmas? We are very experienced at secretly delivering log stores to nearby neighbours so they get a surprise on Christmas morning.
See all the options you could choose in our Classic log stores and Custom log stores at www.edistone.com