We continue to specialise in customised log stores whether it is for a particular size or to meet specific design requirements. This year, we have seen a rise in requests for stores with slate or tile roofing. We supply the store with a roof structure that allows the customers fit their own tiles or slates.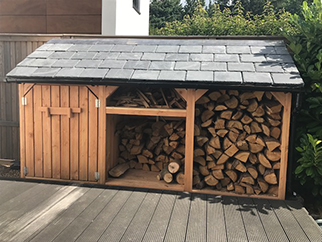 We recently had a call from Central London. With a very small garden, the customer wanted a log store with the roof made into a planter for succulents. This was a new departure for us but it is now delivered and planted.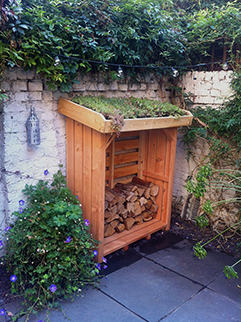 During the past year, we have also supplied an interesting combination store for logs, a wheelie bin and recycling boxes. The challenge was to align the openings with structure it had to fit within, as you can see in the picture.