Custom Log Store Designs
Our venture into making log stores started when we introduced a novel log delivery system. We had explored the way merchants were delivering firewood and we horrified at the way customers were often expected to hand logs on delivery.
We developed a scheme whereby logs were delivered in boxes – two side by side – with a loose roof over the top. This looked a bit like a log store although we did not realise that at the time. When one box was emptied, we delivered a full replacement and removed the empty one for refilling. We successfully ran that service for ten years.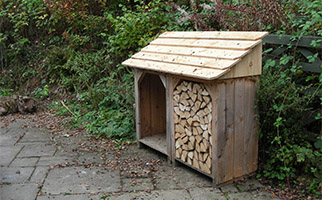 But it was when we demonstrated the idea at the Oswestry Show in 2005 that a visitor asked if he could buy the boxes and roof only as he had his own supply of logs. Within days, we had built an integrated unit to the same dimensions and displayed it at the Llanfyllin Show a week later. That is now known as our best-selling Classic A.
It was not long before word spread and we received requests for logs stores from Oxfordshire and East Sussex. We needed to adapt the design so that it could be delivered by carrier and was easily assembled by customers. Nearly 100% of our products are shipped to customers we never meet but are often kind enough to send us photographs of the stores in the gardens.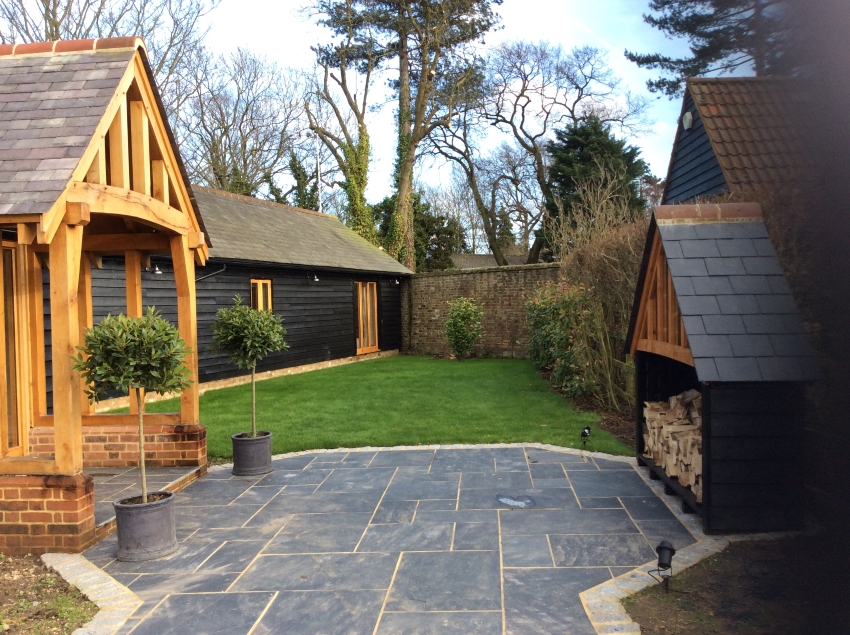 From those early beginnings our range of designs has become extensive and they are all based on the ideas submitted by customers. More often than not, their ideas can be incorporated into the design to either extend the options for a particular Style or to create a brand new Style.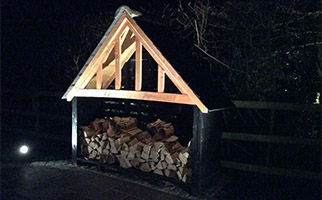 So if you have an idea for a log store that you do not see in our range, please get in touch. It might well be that we will be able to help.
You can see the current range at https://www.edistone.com/made-measure-log-stores/