Assembling Log Stores and Bin Stores
Writing instructions for assembling a flat-pack product is a skill that does not seem to be widespread. Have you ever had to assemble a piece of furniture only to discover a piece left over at the end that should have been put in at the beginning? We have experienced that with a wardrobe and our workshop table saw.
Many years ago, long before personal computers arrived, IBM had to use skilled engineers to install display terminals as the process was too complicated for customers. When a new range of terminals was introduced, it was decided to make the change so the customer could complete the installations. To prove the approach, groups of customers were invited to the factory in Grennock near Glasgow, shut in a room with a box in the centre and told to follow the instructions. This enabled the product designers to learn how untrained people used the instructions given and then to gradually improve the process until it became fool-proof. I was one of those customers and learnt a great deal from the exercise.
We have adopted a similar approach in preparing the instructions for assembling our log and bin stores by getting customers to test the approach and then listening to their comments. That is particularly important for us as most of our log stores are unique and many have individually customised instructions.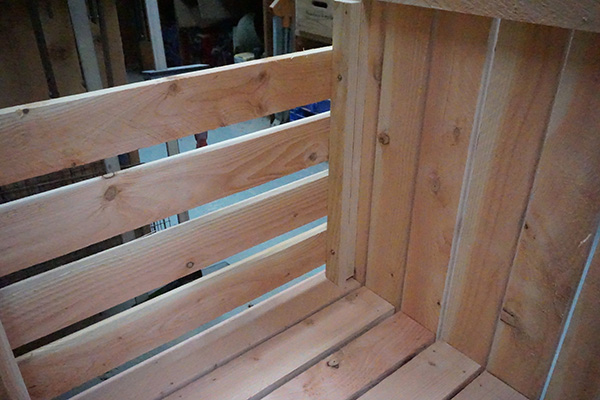 Occasionally a customer may say that he or she has no DIY skills and would not be able to put a kit of panels together. We assure them that we are always available on the phone but it is rare for the phone to ring. So we conclude that the instructions are straightforward to follow. If they are really stuck, we ask for a photograph and that usually helps to resolve the situation.
All of our instructions have full-colour photographs of each step and a picture of the completed wood store or bin store unit when assembly is complete.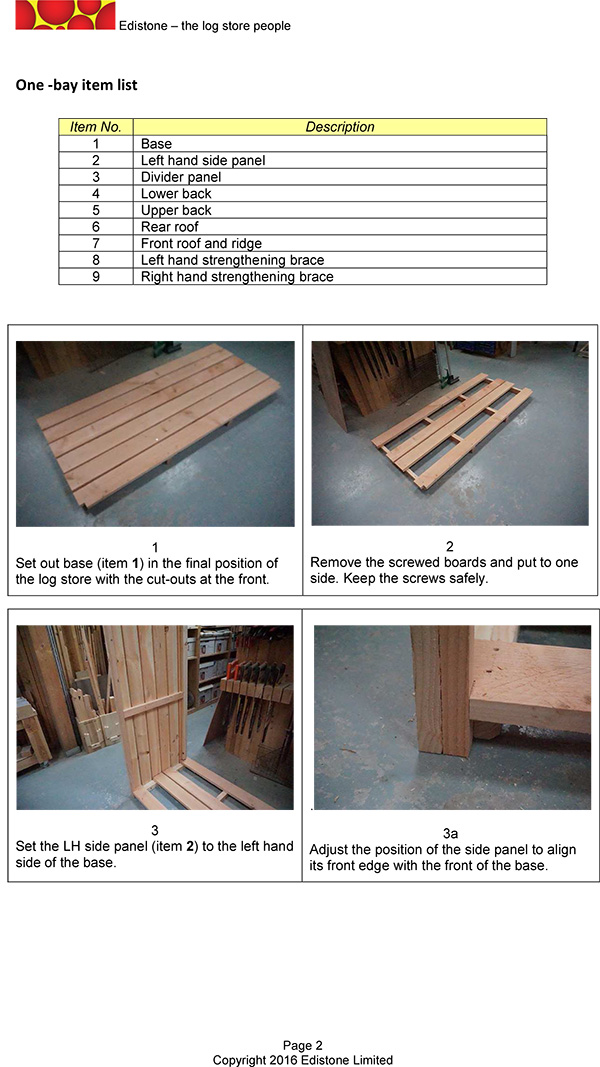 If you would like to know more about our classic, custom log stores or our bin stores please feel free to get in touch